Challenge
XXX was struggling with a cable mismanagement issue. Given the company's rapid growth over the last decade, many changes had to be made to their networking infrastructure. They underwent several cabling moves, changes and additions that left their cable management in a state of disarray.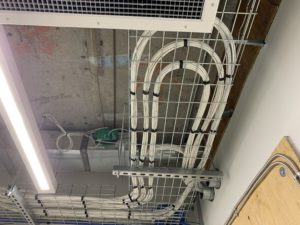 Solution
CORE conducted a thorough site assessment, where all networks were taken into account. CORE also laid the groundwork for future expansion by developing a growth plan for XXX's cabling needs.
A cable management plan was delivered to the client, inclusive of a full technical overview and documentation list.
"The staff at CORE was extremely professional," said Jenny Jenkins, Head of Internal Stuff and Things at XXX.  "They were able to quickly understand our needs and set out a cabling growth plan that really worked for us."