Structured Cabling

Services
Core Cabling will help your network grow through our wide range of structured cabling products and services.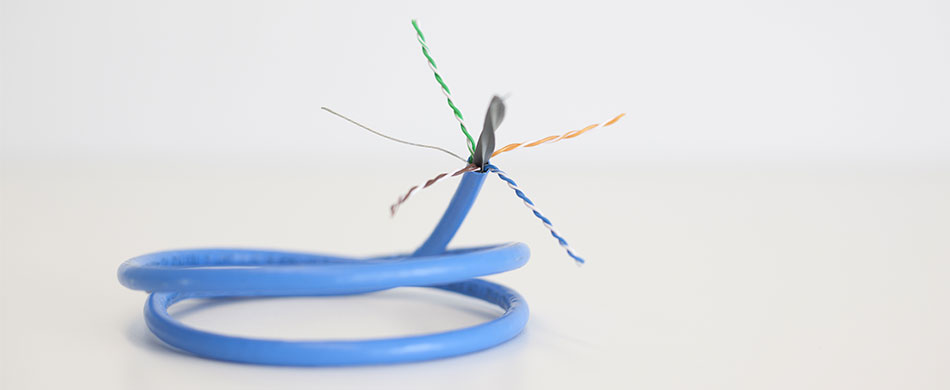 A professionally designed structured cabling installation is necessary to establish a comprehensive network infrastructure to support multiple hardware systems, continuous flow of communications data across your business.
Since 2009, CORE Cabling has been the go-to structured cabling design and installation experts for small to midsized businesses in Toronto and across the Greater Toronto Area. Our certified, experienced technicians specialize in designing, building and managing flexible, structured cabling networks.
Request a FREE quote to get started!
---
Structured cabling is the backbone of every modern business. It is the glue that binds together a company's voice and data networks and makes communication with the outside world possible – from phones, fax machines, and personal computers to datacenters, multimedia and network services, and wireless connections. It includes cabling and connecting computing hardware to the network room and to the phone and data jacks on the walls in your office.
What makes the CORE Cabling team different is we understand every structured cabling system is unique, just as your business is unique. Based on industry best practices and certified technical standards, we guarantee our work and we pride ourselves on exceeding our customers' expectations.
OUR STRUCTURED CABLING SERVICES INCLUDE:
Installing certified Category 3, Category 5e, Category 6 and Category 6A twisted pair copper cabling
Fibre optic cabling services: single or multimode 1-gigabit to 10-gigabit – including rugged, armoured fibre patch cables
Category 3 and Category 5e 25-pair to 100-pair cabling for multi-pair voice cabling installations
RG59, RG6, and RG11 coaxial cabling installation and maintenance
Custom fibre optic patch cables: virtually any length and any colour for copper patch Category 5e and Category 6/6A cables. Fibre optic patch cables can be custom ordered in almost any configuration
Redundant cable removal: Whether renovating or developing a new site, we know how to remove and dispose of old cable in a safe and environmentally responsible fashion
Cable relocations: Single/dual cable additions, furniture reconfiguration, and cable rescaling
Network room makeovers: We audit, reorganize, and overhaul your network room, equipment, and provide extensive cable documentation to make troubleshooting quick and painless
UPS sales, service, and installation: Every second counts! Keep your network up and running during unexpected power outages with our range of uninterrupted power supply products
Equipment racks and cabinets design and installation to house your mission-critical computing hardware safely and securely
Overhead and underfloor cable trays to keep cables clean, secured, and manageable
If you have any questions or comments, please contact CORE Cabling and we'll be happy to answer you!