CORE's turnkey solutions for guyed and free-standing communication towers are designed and engineered by our team of on-site certified engineers.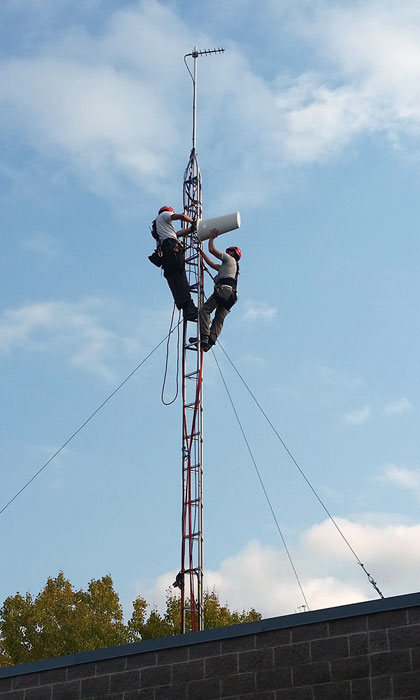 Our tower & infrastructure services include:
Tower engineering and design
Transport Canada and NAV CANADA applications
Building permit applications
Site construction including foundations
Tower assembly, erection & tower rigging services
Wireless tower rigging services
Antenna installation
Feed-line installation
Grounding systems
Guy wire tensioning and replacement
Lighting systems & Lighting protection
Painting & Rooftop installation
Masts
Tower service, repairs, and preventative maintenance
We have years of hands-on experience, technical knowledge, and installation savvy for building a stable communication infrastructure to support your firm's wireless networks, point-to-point, and point-to-multipoint networks, and mesh and rural broadband networks.
Wireless towers and communications infrastructure is an integral part of a total wireless solution. Our skilled team of engineers and installation experts can deploy the infrastructure solution you need from a variety of manufacturers. We work closely with our partnering vendors throughout the engineering, design, provisioning, certification, and installation phases.