Public Wi-Fi

Hotspots
Meet customer demand and gain a competitive edge by establishing an encrypted, public Wi-Fi hotspot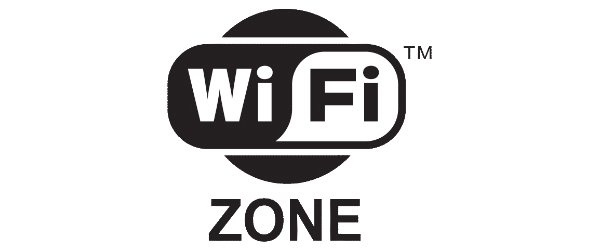 No matter what type of business you run or the industry it serves, you need to provide customers and visitors to your office or facility with secure wireless internet access indoors and out. As opposed to the secure in-building WLAN you may have for your team, public Wi-Fi hotspots can be available to anyone.
Providing a public Wi-Fi hotspot for your customers and visitors to connect to is more than a nice-to-have feature, nowadays it's an expectation. CORE's wireless team can provide you with as many robust, flexible, and encryption-protected public Wi-Fi hotspots as your business requires for either large, indoor complexes like convention centres, airports, and warehouses, or to cover an expansive area outside such as a golf course, park, or marina.
A public Wi-Fi hotspot from CORE Cabling provides your customers and visitors many benefits, including the ability to work from your facility, office, or location on a secure network, and have consistent, reliable access to the internet through their mobile devices at all times.
A PUBLIC Wi-Fi HOTSPOT ALSO PROVIDES SIGNIFICANT BENEFITS FOR YOUR BUSINESS, INCLUDING:
The ability to capture visitors' email addresses and examine their online behaviour
It's another marketing channel to promote your company's products and services
A competitive advantage over businesses that do not provide free, public Wi-Fi
It builds customer loyalty
It increases the amount of time and money customers will spend at your business
Your guests expect to have the benefit of a fully managed wireless solution to stay connected when visiting your facilities or participating in your event. This is true anywhere your clients are coming to spend their time, business or personal.
These facilities might include the following:
Golf Courses and Country Clubs
Event and Conference Centers
Hotels and Hospitality Venues
Automotive Dealers and Service Centers
Restaurants and Coffee Shops
Shopping Centers
Campgrounds
Office Spaces
Retail
Warehousing
Manufacturing
Marinas
Let CORE help you establish the best possible public Wi-Fi solution for your needs