Are you in need of Wi-Fi solutions that provide a best-in-class experience on a massive scale? Do you need advanced wireless security with robust management?
If so, Ruckus ZoneFlex Wi-Fi may be the best solution for you.
What is Ruckus ZoneFlex Wi-Fi?
Ruckus Cloud Wi-Fi was developed to meet the growing demand for fast and reliable Wi-Fi in a cost effective way. As an ARRIS company, Ruckus supports a broad range of Wi-Fi access points to support a variety of requirements with ease, security, and sophistication.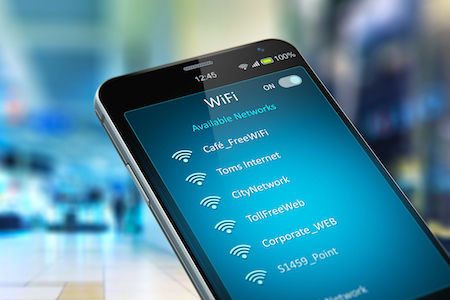 Who should consider installing Ruckus ZoneFlex Wi-Fi?
Ruckus ZoneFlex Wi-Fi provides reliable, simple-to-use, adaptive technology for large-scale indoor and outdoor deployments such as schools, hotels, stadiums, restaurants, malls, shopping centres, smart cities, freight yards, and small businesses.
Learn more about the nine most ideal locations for large-scale, dynamic Wi-Fi from CORE Cabling below:
1. Schools
Do your teachers, students, and staff need access to secure Wi-Fi throughout the school day? Ruckus is known for its performance in challenging network conditions. In other words, your small IT staff will have no problem keeping pace with this system.
2. Hotels & Resorts
Accessing quick Wi-Fi in a hotel or resort is a priority for many guests traveling abroad, needing to check in with loved ones or with work. Therefore, it's crucial that high-end accommodations provide the best of the best when it comes to intuitive cloud managed Wi-Fi.
3. Sports Stadiums
Are you challenged with high client density at the big game? With hundreds or even thousands of people uploading photos, checking in, and sharing messages, your brand needs Wi-Fi technology that you can depend on.
4. Small to Medium Sized Businesses
Interested in having customers fill out online surveys? Need access to your social media accounts? Processing payments online? We understand how important it is for you to avoid downtime, which is why Ruckus can be remotely set up within minutes and features a mobile app for anywhere, anytime management and monitoring.
5. Restaurants
With rising customer expectations, it's now common for restaurant patrons to ask for the Wi-Fi password before digging into their meal. Provide your loyal foodies with easy to access Wi-Fi that will be the 'cherry on top' to their fantastic meal.
6. Shipping/Freight Yards
When you're on the job, you're too busy to worry about the Wi-Fi, and with Ruckus, you won't have to. Ruckus Wi-Fi's indoor, outdoor, and special purpose access points help to deliver higher productivity.
7. Smart Cities
Ruckus Wi-Fi access points are built to satisfy even the smartest of cities. Get the best of both worlds with simplified cloud Wi-Fi management and the best APs in the industry.
8. Shopping Malls
Is the mall you manage Wi-Fi-unfriendly due to high traffic as well as thick and tough building materials? We get it, and we know exactly how Ruckus Cloud Wi-Fi can help to keep shoppers happy and connected.
9. Retail Facilities
Are you managing a broad range of access points across a number of retail facilities? Ruckus Wi-Fi can help to simplify things by enabling your IT team to monitor, optimize, and troubleshoot your networks via a single dashboard.
Contact CORE Cabling Today!
At CORE Cabling, we ensure that the installation of your Ruckus Wi-Fi is seamless for both you, your students, your employees, tenants, and customers.
For more information on Ruckus Wireless Access Points products, design, or installation, please contact Core Cabling today: 905-235-7755.